Main Sponsor
Hunters is one of the UK's largest and fastest growing estate and letting agency networks with over 170 branches throughout the country. We established our business in York in 1992 on the firm principles of excellent customer service, unrivalled pro-activity and achieving the best possible results for our clients.
We specialise in sales, lettings and management of property and guarantee to bring only genuine, qualified buyers and tenants to your door. Our portfolio of services also include auctions, residential block management, investor Buy-to-Let, land and new homes, conveyancing, survey, mortgages and franchising. So whatever your property need, we're here to get you there.
Other Sponsors

If you're looking for a caravan park in North Yorkshire in an ideal location and a great atmosphere, give us a call on 01751 472 528 for more information and we'd be happy to help. Our site is open from 1st March – 31st October.

Relax in the peace and tranquillity of our caravan and camping field set amongst 7 acres of landscaped private grounds. The historic city of York is just short of 3 miles from our park entrance, with the North York Moors and the coastal towns of Scarborough, Bridlington, Whitby, Robin Hoods Bay and Filey within easy reach. If you are looking for a caravan park in North Yorkshire in an ideal location, please do not hesitate to get in touch with us directly, you can call on 01904 797427, email us at enquiries@nurseriescaravanpark.com.
Cundall Manor is a thriving co-educational independent school, catering for boys and girls between the ages of 2 and 16 years of age. The school is situated in a magnificent 28 acre site in the Vale of York, between Ripon and Thirsk in North Yorkshire. Described by OFSTED as 'Outstanding'*, it is ranked in the top 9% of independent schools in the UK.

SG Petch York are a family owned car dealership serving the York and surrounding areas. We're official dealers for the Alfa Romeo, Fiat, Jeep and Kia brands. You'll find the full range of vehicles, servicing and parts facilities including an electric charging station. We also now stock Fiat Commercials and have a massive used car site stocking 150 + vehicles. We offer finance and take any vehicle in part exchange. We look forward to meeting you.

BSAP is a modern dynamic collaborative MEP services solution company working within the built environment. We deliver an integrated solution across all aspects of Design, Contracting & Cost. The valued offering is a collaboration between chartered engineering, professional cost analysis and contracting knowledge.Based in the centre of York, BSAP are within easy rail & road communication links across the UK and Europe. The city centre office location facilitates a convivial atmosphere to undertake strategic meetings, workshops or just that getaway space to deliver valued solutions.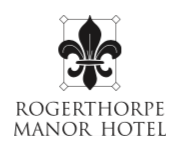 Built over 400 years ago, the award winning Rogerthorpe Manor Hotel is steeped in history, charm and character. With our very own onsite Jacobean Pub, perfect for all the family.
Ideally located in the quiet countryside, away from the bright city lights and the hustle and bustle, yet close enough to major road links such as the M62 and A1 for ease of access.
We host Weddings, including outdoor ceremonies, Events, Conferences & Meetings, offering complimentary car parking, fast and reliable high speed Wi-Fi.
All of our 27 bedrooms have fully interactive TVs and comfortable memory foam mattresses, as well as the luxury items that you associate with a Best Western Plus hotel. Our stunningly stylish, modern and unique Suites at The Manor are all decorated in contrasting colours that catch the eye and create a relaxing atmosphere.
You'll get the feel and comfort of a 5* luxury hotel without the price. Not forgetting the great views of the countryside along with a peaceful and relaxing ambience.Having won numerous awards for both the hotel and gardens alike, our quality is assured.

Our customers come to us because they like to eat well and know the meat they are eating is of the best quality. And with quality, comes taste! As well as offering a superior service, we offer a wide range of top quality and delicious meats and produce within York.
Find out more